TraumaCall has been established in South Africa at a time when our people are bleeding emotionally, and the country is in desperate need of healing. High crime levels are traumatising our citizens daily and many are struggling to get the professional trauma defusing and debriefing they need, in the time required to reduce the likelihood of complications like Post Traumatic Stress Disorder.
Until TraumaCall was established, South Africa lacked a nationwide trauma counselling service that incorporated all available trauma counsellors into a single countrywide network that could respond immediately to the needs of individuals or groups, wherever they were. With the high levels of violent crime in our country, this is an essential service.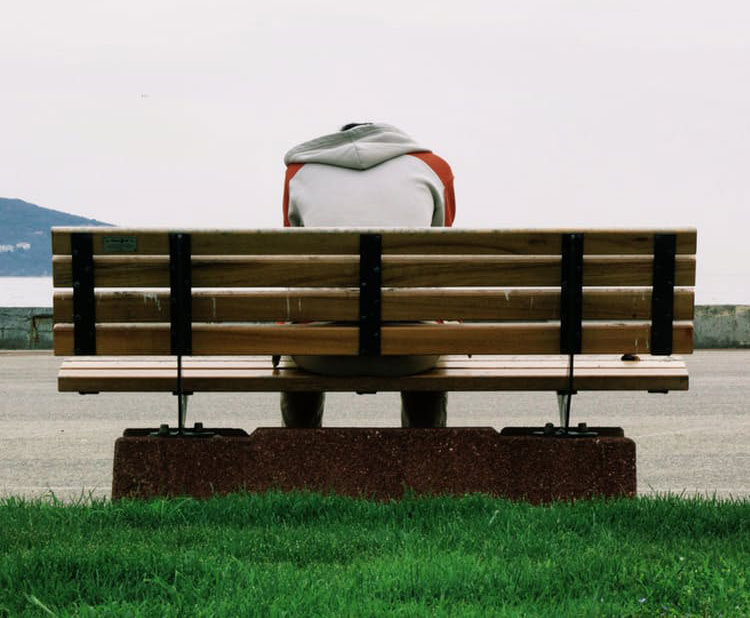 Embracing the Future
Gone are the days where, when needing an emergency counselling service, we called a call centre, hoping that it wasn't too busy, hoping that the operator understood our needs, and more importantly, arranged an appointment for us with a counsellor that we were comfortable with. As technology advances we all expect services that are streamlined, efficient and easy to access.
It is 2017 and most of us no longer call a taxi service and schedule a pick up. We now have the technology to locate the closest available taxi on our smartphone and call them to us. When booking a flight, we no longer need to go to a travel agent. We can book it directly on our handset, and when we arrive at the airport we no longer stand in long queues. We check in, and select our seat, on our phones.
We at TraumaCall have embraced this same smartphone technology to provide an essential service, in a unique way, that ensures it is delivered quickly and effectively. Our state of the art Client Service Center can be accessed by phone when you can't access the service through our smart app. This may be because your device has been stolen, or you are in an area where data services aren't functioning.
What Makes TraumaCall Different From Other Counselling Services?
TraumaCall is a growing, nationwide network of trauma counsellors. These counsellors include registered psychologists, social workers, lay counselors and specialists in alternative therapies.
These professionals are accessed through our smartphone app, our client friendly website or by telephone through our state of the art Contact Centre.
You do not have to pay the counsellor as they will automatically be paid by the TraumaCall system.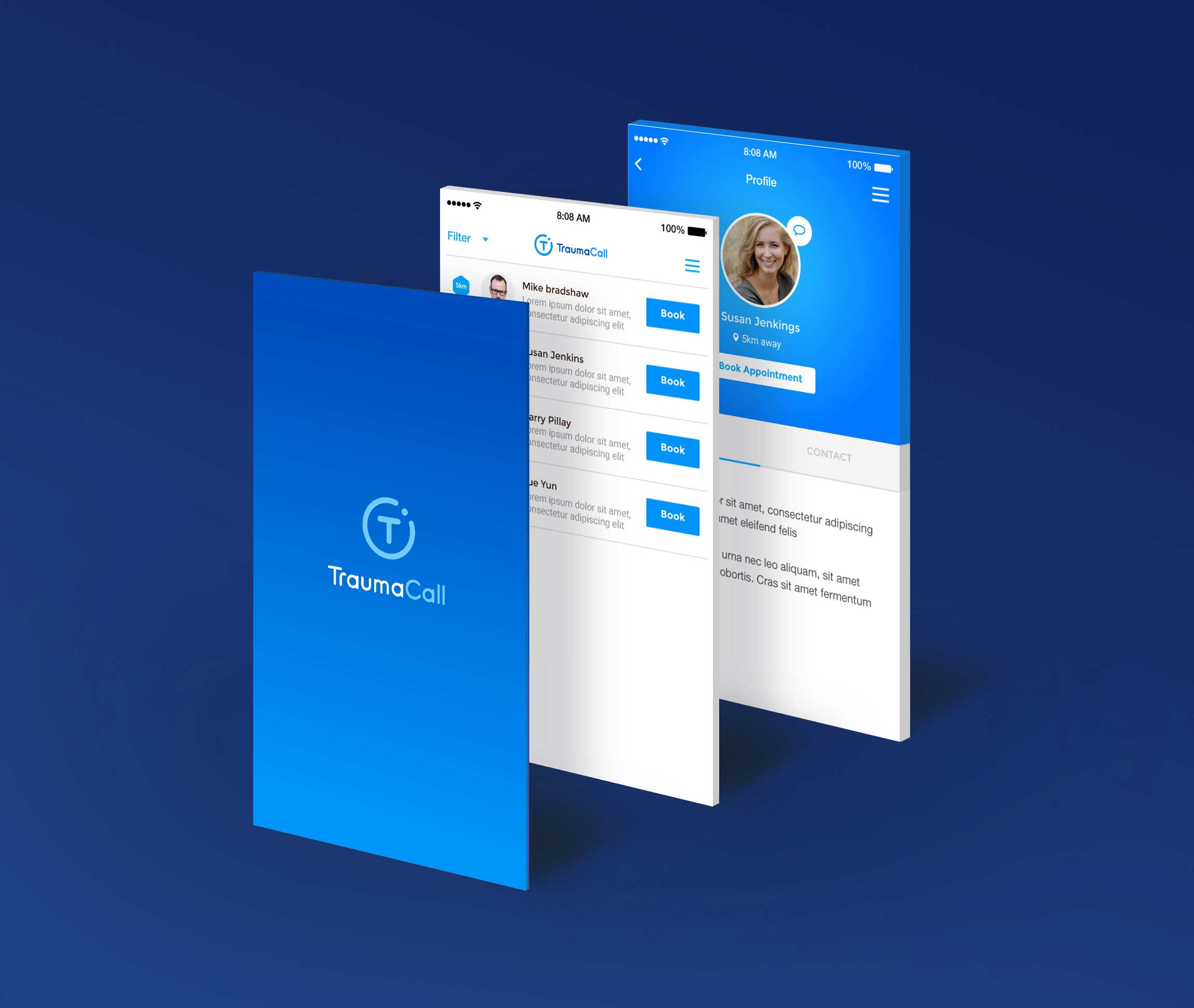 RESPONSE TIME
We at TraumaCall understand that response times in the event of traumatic incidents are critical to prevent Acute Stress Disorder and Post Traumatic Stress Disorder.
ASD (Acute Stress Disorder) and PTSD (Post Traumatic Stress Disorder) often go hand-in-hand due to the similar symptoms they display.
Acute Stress Disorder is a serious condition that can set in after about 24 hours of the incident. People with this disorder are at greater risk of developing Post Traumatic Stress Disorder. Because of the dissociative symptoms of Acute Stress Disorder, a person may not be able to recall important parts of the event, as well as the emotions they experienced. This may interfere with a person's ability to fully process the impact of the event and their emotions about the event, hindering the recovery process.
Research has shown that defusing and debriefing within 2 hours of the event greatly reduces the possibility of Acute Stress Disorder developing. For this reason, we at TraumaCall want to ensure that trauma defusing is provided within 2 hours of the incident having taken place.
GROUP COUNSELLING
One counsellor is easily able to handle a group of four or five individuals. For larger groups, however, the counsellor will arrange for additional counsellors through our client service center.
TELEPHONIC COUNSELLING
Telephone counselling is offered through our state of the art Contact Centre. This service is invaluable for clients who are based in remote areas where immediate face-to-face counselling may not be possible.
24/7/365
Because trauma can happen at any time, our service is available 24 / 7 all year round AND you have the choice of whether you want the counsellor to come to you, or whether you want to see them at their consulting room
REPORTING
Our clients receive an area specific quarterly report that covers:
Utilisation

Number of cases dealt with

Types of cases dealt with
COSTING
Costing is calculated on a sliding scale according to the number of members and will be charged monthly on an annual contractual basis.
Our Unique Products

TraumaCall Plus is available to clients who feel that, in addition to trauma cover, they also need extended cover to deal with counselling that falls outside the trauma caused by a critical incident. This will include general day-to-day emotional issues such as depression, relationship problems, anger management and stress. TraumaCall Plus does not offer financial and legal advice.

TraumaCall is available to clients who specifically require face-to-face critical incident defusing and debriefing. Our objective is to get a counsellor to a client within 2 hours of an incident, but is available for up to 5 days after the incident. The service is available for incidents of:
Rape, Hijacking, Home Invasions, Child Abuse, Riot Victims, Natural Disaster, Death, Armed Robbery, Car Accidents, Bank Robberies, Retail Store Robbery, Alcohol and Drug Abuse, Domestic Violence, Kidnapping/abduction, Woman Abuse, Man Abuse, Suicide, Fire, Assault, HIV and Aids.
TraumaCall Light is a telephonic and online trauma counselling service. The service is accessed through our Contact Centre for telephonic counselling, through Skype, through WhatsApp and with email. The service is available for incidents of:
Rape, Hijacking, Home Invasions, Child Abuse, Riot Victims, Natural Disaster, Death, Armed Robbery, Car Accidents, Bank Robberies, Retail Store Robbery, Alcohol and Drug Abuse, Domestic Violence, Kidnapping/abduction, Woman Abuse, Man Abuse, Suicide, Fire, Assault, HIV and Aids.
TraumaCall Prevention Program
At TraumaCall our main objective is to support victims of crime and to ensure full recovery without any long term adverse effects. We do believe strongly, however, that prevention is better than cure. For this reason, we are providing an education and advisory service to all members aimed at reducing their risk of becoming victims of crime.
There are 3 components to this service:
ONLINE ADVICE
On our website members get free advice on a range of security issues like:
the best security devices and a list of trusted installers.

Information and contact details of the best security companies

Information and contact details of security specialists who can do independent home security assessments
LIVE WARNING SERVICE
Through our amazing smartphone app members can choose to receive warnings of criminal activities in the area they are in.
CRIME PREVENTION TRAINING COURSES
TraumaCall runs crime prevention training at selected venues around the country. Members can book themselves and their family members onto the courses at a very reduced rate, or at no cost if the contract stipulates this.
The following topics will be covered: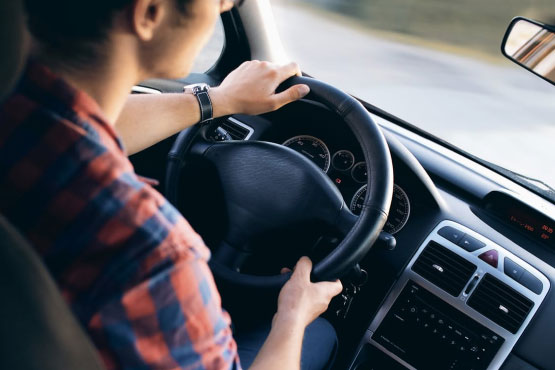 Defensive driver training
Our defensive driver course is called the "ASSAULT RESPONSE COURSE". The focus is on safely responding to incidents like hijacking, smash-and-grabs, ambush and riots.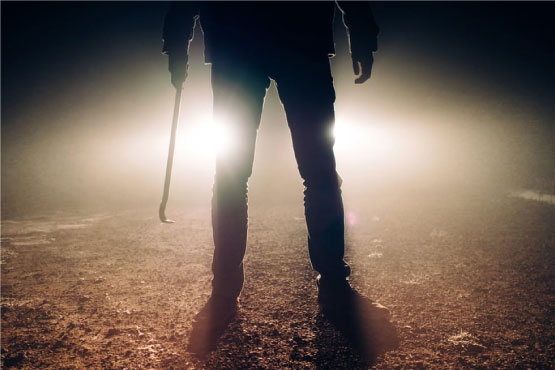 Hijack prevention course
The 3-hour course teaches delegates how to avoid a hijacking and how best to respond during a hijacking, with an emphasis being placed on how to get children out of the vehicle safely.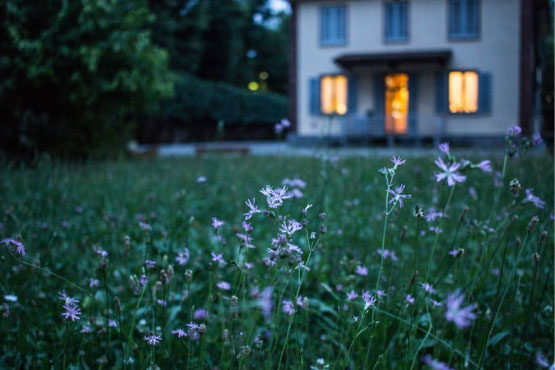 Home safety course
The 3 hour course will mainly focus on home invasions, how to improve your security to reduce your risk and how best to respond during a home invasion.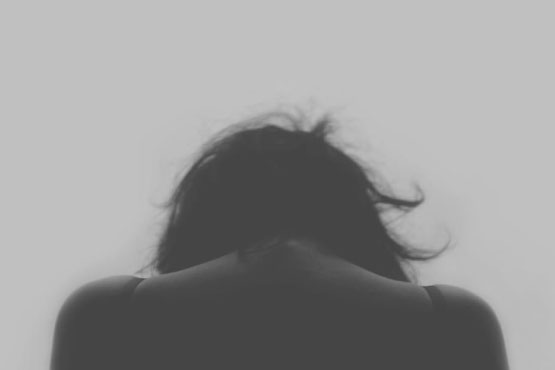 Rape Prevention Course
The 3-hour course will train delegates on how to reduce their risk and how to defend themselves against an assailant.
The service provider of these courses is TBS Services, leaders in crime prevention training in South Africa for the past 25 years.
Our Network of Counsellors are ready to respond to your needs.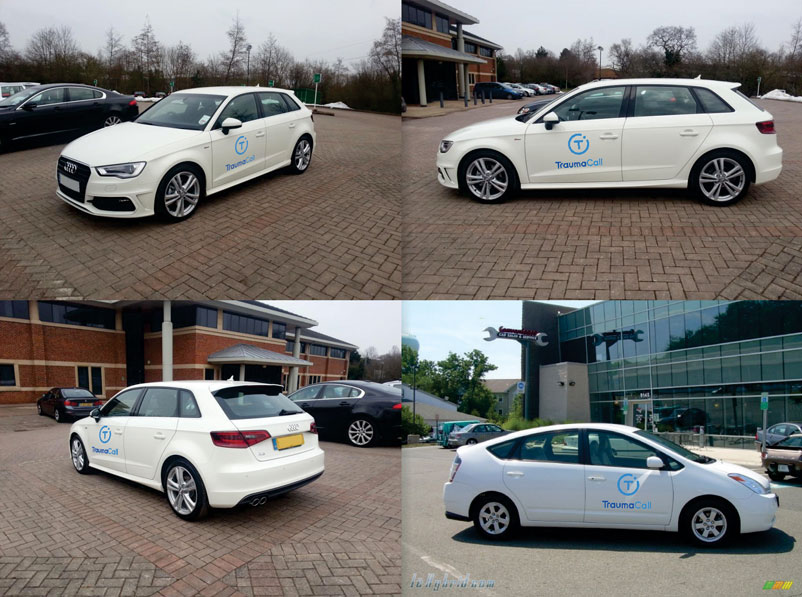 Should you require any further information, please send an email to info@traumacall.co.za
Proven Track Record
TraumAssist became the most prestigious trauma counselling service supplier in the country and received many accolades for the quick response of its counsellors They not only responded to personal traumatic incidents but also to groups of victims of armed robberies of retail stores like Wimpy and Pick 'n Pay, and bank robberies at FNB and Nedbank.
The counsellor network consisted of lay counsellors, trauma specialist and psychologists. The counselling services of organisations like Life line, FAMSA and the Rape Crisis Centre were also incorporated. TraumAssist's first client was Netcare 911, rendering services to their client Auto & General. They were followed by Nedbank whose staff and customers received counselling after bank robberies. The service was later expanded to include counselling for staff who experienced traumatic incidents like hijackings, home invasions and rape. The next client to come onboard was FNB, once again mainly for bank robberies but also for their staff who experienced personal traumatic incidents.
At that time TraumAssist drafted and implemented, for the first time in South Africa, trauma defusing protocols for bank robberies. An important part of these protocols was to have a team of counsellors on site within an hour of the robbery. As news of the service spread, the client base grew to include companies like Boxer, Spar, International SOS, Excalmed and Group 4 Security. Up to this point TraumAssist was being run by a small management team, but in 2004 this changed when the Lifesense Group purchased equity in TraumAssist, quickly growing the management team to include a group of specialists in the fields of business and psychological services.
Aubrey Pieterse remained the CEO and, from a strategic point, it was decided to transform TraumAssist into an EAP (Employee Assistance Program) company. This new company was called "LifeAssist". Under the leadership of Aubrey LifeAssist bid against Careways and ICAS, the largest EAP in the country at the time, for a highly sought after FNB contract. LifeAssist, the new kid on the block, was successful.
The contract thrust LifeAssist into the limelight and it soon secured a number of large contracts including Tiger Brands and Sun International. In 2010 Aubrey, who had run the company for 10 years, and feeling that he had achieved what he had wanted to, sold his remaining shares and resigned as CEO. LifeAssist had evolved into a prestigious EAP company which had become a household name in the EAP industry.

Six years later, with the sharp increase in violent crime, Aubrey once again saw the need for a company focused on trauma defusing and debriefing. With a vibrant and committed team helping him he launched TraumaCall, a company that is using the latest cutting edge smartphone and computer technology to provide access for clients to a countrywide network of mental health professionals.

In addition to the main trauma focused service, TraumaCall have developed a product called TraumaCall PLUS, which not only focuses on trauma, but also offers general psychosocial counselling. It is a fresh alternative to the services offered by existing EWP companies.